Join the Truth Cafe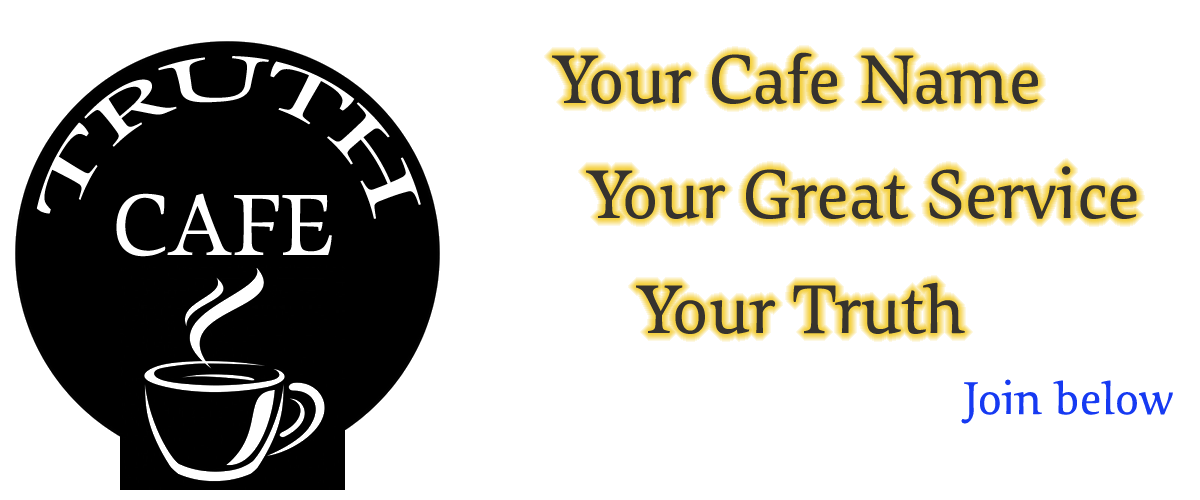 Benefits - More to be Added!
Promotion of your Food Service on Telegram - Facebook etc
(This is business promotion - not personal views - and only about services offered)
There are no changes to your cafe required - You Decide on those! - Hopefully you should give customers the choice on wearing a mask, data collection, etc etc in accordance to law not guidance.

Access to your own private forum and groups

Access to great Music Playlists and other Entertainment

CONvid Compliant - Delivery or Eat In

Access to our Common Law advisers

More marketing ideas/material + instant way to cover membership cost

Plus many more benefits on the Way! Only £120 p/a

Use link below to PayPal… And we will do the rest... We will be in touch within 24hrs usually sooner!
Use Payment Link below - PayPal or Card!
If you require more info use
Contact Form
Find Your Local Cafe / Pub - Food Delivery Service
Welcome to our new service to help Truth loving customers find your business and each other. We are mainly promoting Cafes independent Pubs through our Telegram Channels listed below at the moment, so please follow and join group. Once we have a sizable group of cafes involved we will include their details on this page too…

Follow Channel https://t.me/Truth_Cafe

Join Group https://t.me/TruthCafes

FaceBook Page
https://www.facebook.com/TruthCafes
Rosi Golan ft Gary Lightbody
Everything Is Brilliant!
Truth Quote
Replace this truth quote with your ad with link to your site. Contact for details.